Charia "Cheri" Markos, DC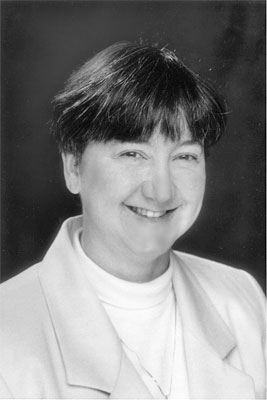 Dr. Cheri Markos:
You could call her your expert in low back pain, headache, sore neck, whiplash, jammed hip, gimpy leg, frozen shoulder, bum knee, just getting old, healing hands, magic touch, pain fixer upper, or you could just call her Dr. Cheri Markos, chiropractor and owner of North City Chiropractic Health Clinic, located in the North City district of Shoreline, WA. 98155 www.northcitychiro.com
Introduced to chiropractic over 25 years ago, Dr. Markos knows the benefits of chiropractic care first hand. Like many people, Dr. Markos ignored the first signs of a neck in need of care until years after a seemingly uneventful rear end collision left her with enough wear and tear (osteo- arthritis) that the muscles and bones in her neck became painful and would lock up multiple times per week. She noticed that the back of her left forearm would tingle and the back of her hand eventually went numb. She realized that her arm problem originated in her neck and found a chiropractor to eliminate not only the tingling and numbness but also restore the proper motion to her neck. In addition to relieving the problems that she first sought help for, she also noticed that her chronic bronchitis, bouts of strep throat, and the chest congestion that she attributed to continued contact with diesel fumes seemed to disappear when she was adjusted.
Dr. Markos began to experiment with the frequency of her chiropractic adjustments when life was complicated by physical or emotional bouts of stress and environmental assaults to her system. She quickly realized that she was healthier when she had chiropractic adjusting and began utilizing chiropractic to promote her personal health and wellness. Dr. Markos has understood the benefit of chiropractic due to her first hand experience and has continued to benefit from being a chiropractic patient since the mid 1980's. She believes that she decided to become a chiropractor due to the health benefits she received during this time period.
Education and Background:
Dr. Markos has ten years of college. She originally obtained a Bachelor of Science degree in Health, Physical Education, Recreation, and Pre-Physical Therapy from Slippery Rock University in 1974. During her Junior and Senior years in college she was chosen as a Student Leader for 2 National Recreation Conventions sponsored by the college.
After graduation Dr. Markos sold sporting goods until she joined the U.S. Army, which eventually took her to Alaska. After receiving an honorable discharge from military duty she worked as an Industrial Security Specialist in Prudhoe Bay. She later filled the Recreation Director position, overseeing 2 gymnasiums on Arco's side of the field. Dr. Markos worked in an outpatient Physical Therapy clinic located in a nursing home in Minnesota before making the decision to return to school to become a Doctor of Chiropractic.
During Dr. Markos' pre-medical studies she became a tutor for biology and chemistry. She was later a sought after tutor for full spine adjusting and extremity adjusting while attending Western States Chiropractic College in Portland, Oregon. She was chosen to exempt two of the four hands on final adjusting tests due to her skill level. Dr, Markos completed the massage curriculum at Southwest School of Massage in Vancouver, Washington while attending chiropractic college.
Following graduation Dr. Markos moved to the Seattle area and opened North City Chiropractic Health Clinic in Shoreline, Washington. Dr. Markos has been sharing her skills and the benefits of chiropractic with her patients in the same location since 1996. She is recognized for her results with patients suffering from Multiple Sclerosis and has been featured in the Multiple Sclerosis Association of King County Contact newsletter 2001 Spring and Summer editions. She has been a sports chiropractor for tennis and running competitions in the Seattle area and has treated high school, state, national, and international athletes. She is proud of her reputation as an effective clinician who provides the type of personalized care necessary to bring patients to their maximum potential.
We treat all ages, pre or post surgery, and offer acute, chronic, and wellness chiropractic care, exercise, and rehabilitation. Dr. Markos also specializes in extremity adjusting, treating conditions such as shoulder impingement, carpal tunnel, sprained ankles, jammed fingers or hips, and plantar fasciitis. We have dozens of patient testimonials that can be found on the computer or are linked to our website. If you haven't found relief anywhere else, try us. www.northcitychiro.com
Dr. Markos' Patient Testimonials & Other Website Links:
http://yelp.com/biz/north-city-chiropractic-shoreline
http://www.judysbook.com/members/47547/posts/2006/9/463748
*http://greatwebsitesforchiropractors.com/laymanexample/index/htm
Please note: Sites with * are personal sites using testimonials from Dr. Markos' patients. The information on greatwebsitesforchiropractors is under "Multiple Sclerosis". Spinalwellnessithica is a chiropractor from New York who observed us in Seattle and downloaded the original msakc article.
Continuing Education:
Dr, Markos has a zest for learning and completed over 100 hours of postgraduate chiropractic classes before graduating from Western States Chiropractic College. She has completed a six-month program in Pettibon technique and has completed the certification testing by the Chiropractic Counsel of Extremity Practitioners. Her practice ranges from non-force techniques to instrument adjusting, drop table, flexion-distraction, and the traditional osseous type of adjustments. Dr. Markos uses techniques that she has found to be effective or she has developed herself. She feels that the more information and technique she has studied, the higher level of success she will have when treating her wide population of patients. In addition to the classes that she takes, she also studies and researches a wide variety of health and nutrition topics through other sources.
Dr. Markos draws from her wide background and understanding of all types of exercise and rehabilitation, to include college level courses in developmental physical education, post graduate chiropractic rehabilitation classes, supervising a recreational facility where highly competitive contestants trained (including athletes such as a former Mr. Alaska, former #16 in the USA in track & field long jump/training for try-outs in the U.S. Olympics, former New York Marathon runner/under #70 finalist, former U.S. Olympic rowing team qualifier), and personal experience. She also hosted a weekly study skills group for two years in her office for Advanced Bio-structural Correction practitioners in the Seattle area and a twice-monthly group for one year (with up to 6 chiropractors in attendance per session).
A Sample of Postgraduate Classes Taken by Dr. Markos:
Cranio-Sacral Technique (Upledger)
NIMMO (Trigger Point Technique)
The Permanency of Whiplash
Integrated Chiropractic
Whiplash, Spinal Trauma, and the Chiropractic Personal Injury Case
Osseous Adjusting (Leander)
Pettibon Technique (6 months)
Reducing Your Practice Headaches, Workers' Compensation Tips
Advanced Bio-structural Correction www.abcmiracles.com
Personal Injury Seminar for DC's and Attorneys:
*Effectively Managing Soft Tissue Cases
*Evaluating Soft Tissue Injury
*Biomechanical Junk Science in the Low Speed Crash Case
Permanent Soft Tissue Injuries
Permanent Post Concussion Syndrome
Insurance Billing/Insurance Seminars
Chiropractic Research/The Year In Review
Extremity Adjusting (6 month certification, CCEP)
HIPPA Solutions (Patient Privacy Issues)
Chiropractic and Medical Medicare Workshops
Chiropractic Consultant Seminar (Labor & Industries)
Learn About Colossus & Chart Noting
Do's and Don't (Personal Injury)
Brimhall Protocol (Instrument and Nutrition) www.brimhall.com
Cranial Subluxations
Posture Rehab & Exercise
International Whiplash Congress
Matrix Energetics www.matrixenergetics.com
Medicare Update
Lymphedema Extravaganza www.cancerlifeline.org
Chiropractic Research Review
Koren Specific Technique
Energy & Healing (Dunn)
Validating Chiropractic/Cutting Edge Research/Improve Pt Outcome
BioEnergetic Synchronization Technique (BEST) www.morter.com